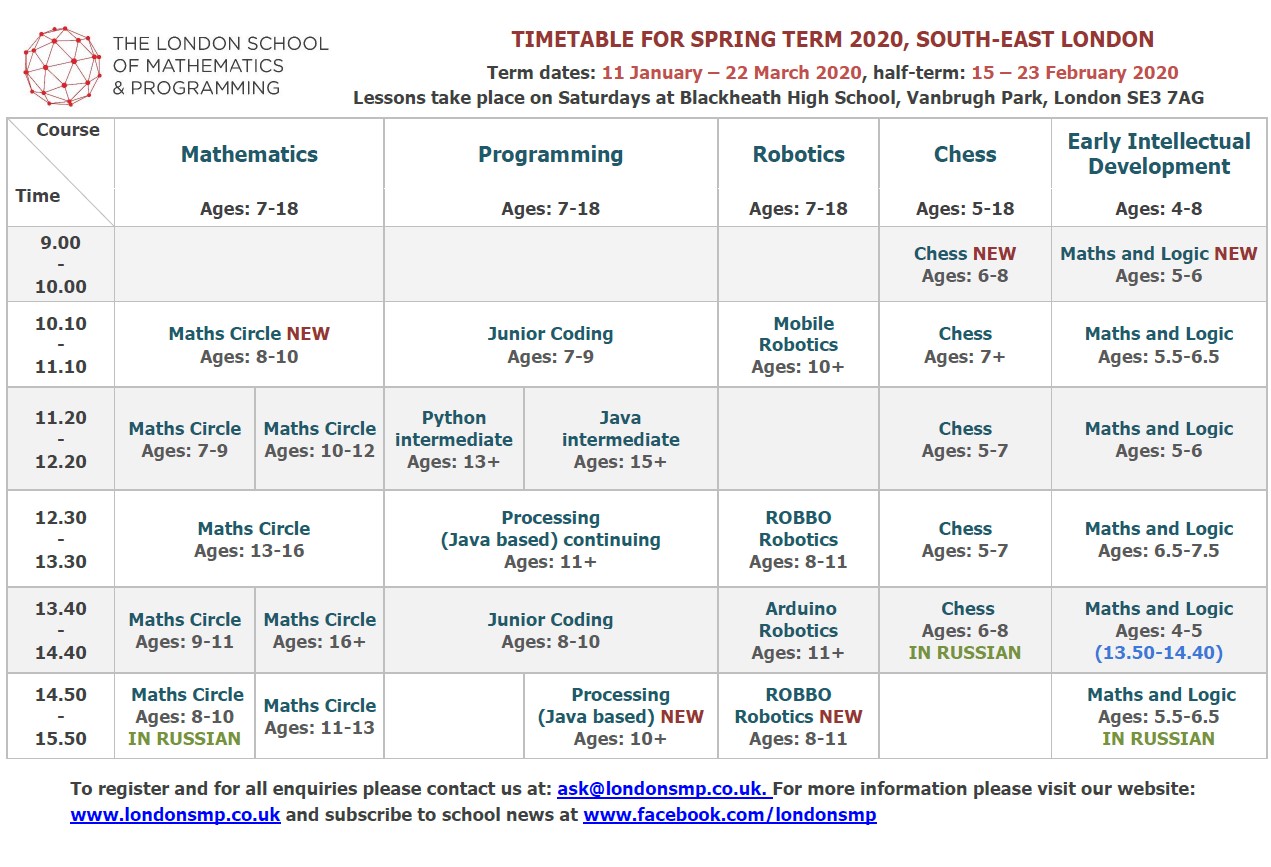 ---
Fees by subject for Spring Term 2020 at the Blackheath School:

Early Intellectual Development: £295

Mathematics: £295
Programming: £295

Robotics: £340

Chess: £220
Our pupil to teacher ratio is 6 to 1 or less. Lessons are one hour in length except for EID classes for 4 year olds which last 50 minutes.

Sibling Discount Policy

We offer a 10% sibling discount on fees for a second child or further children. For the purposes of this policy the definition of a sibling is a child who is one of two or more children from the same family. The discount does not apply to whichever child has the highest fee spend, but does apply to siblings with an equal or lower fee spend.
---
Classes conducted in English take place on Saturdays at Blackheath High School, Vanbrugh Park, London, SE3 7AG.